Digital Corporate Management Tool &
Registered Office Services In A Single Package
As well as all the efficient Registered Office and Company Secretarial services (listed below) MHPCoSec has a secret weapon in the form of a fully comprehensive online tool to automate the management of your company registers. Key features of this revolutionary tool include:
Fully digital resolutions with digital signatures
Automated generation of certificates and vouchers
Auto-populated document store
Automatic Companies House filings
and much more (see below)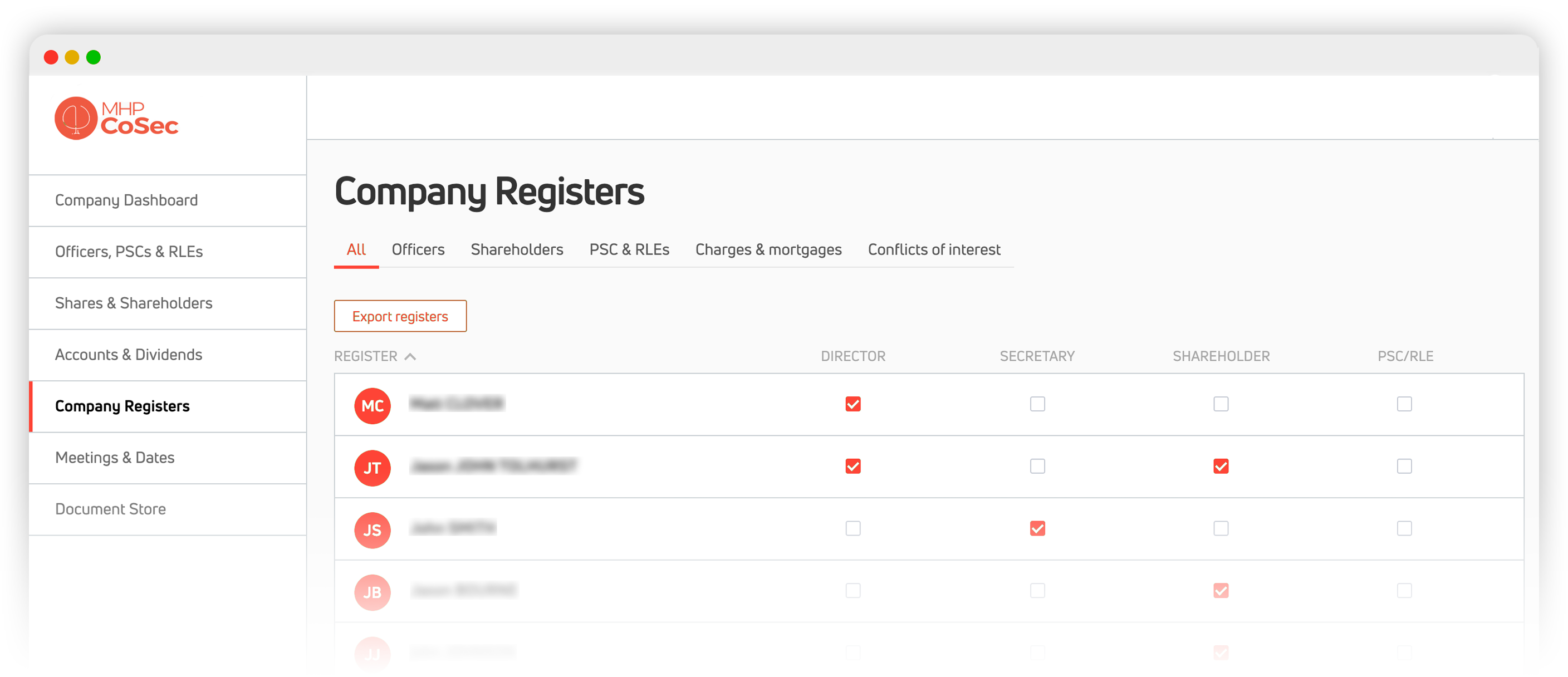 Take control of your registers
No more hunting for poorly kept company registers. With MHPCoSSec all your company registers are automatically updated in realtime during any processes that are carried out on the platform which changes the make up of your company in some way.
The best thing about this efficient feature is the fact that you can access these registers anytime from any device!
Shareholder management
Effectively managing shareholders can be time-consuming and a distraction. The platform makes this task a breeze. Regular communications is simple and trackable. Your shareholders will be more informed and engaged wwith access to their own bespoke dashboard where they will have access to the latest communications, certificates, vouchers and relevant documents. The platform automates the setup of this.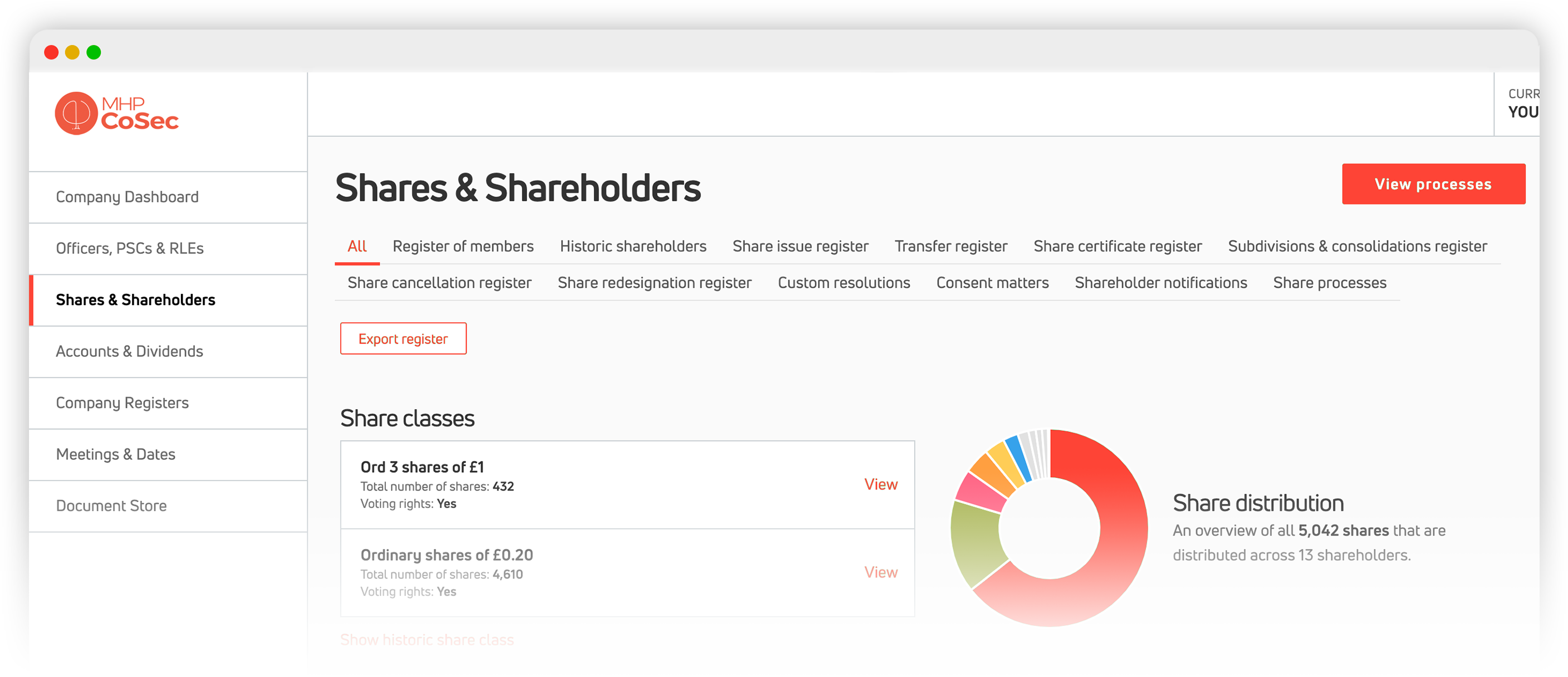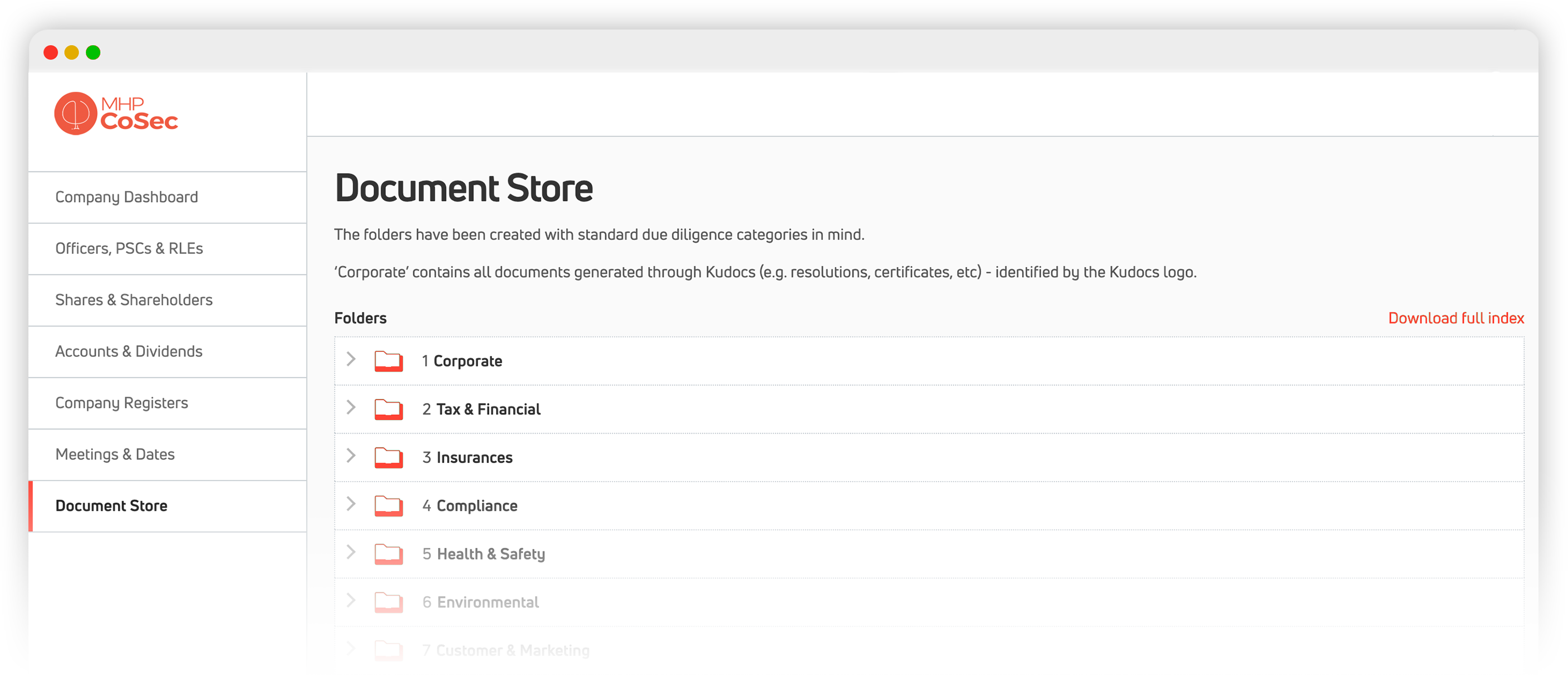 Secure document storage
Your very own document store where you can upload your own files with the added bonus of being auto-populated with all relevant files associated with any processes you have carried out on the platform. Access this information from any device at any time.
Digital resolutions
Dispense with the traditional time-consuming method of arranging and performing a board or shareholder resolution. Simply input the required data and let the platform work its magic contacting the appropriate people for information, seeking digital signatures from relevant stakeholders for online secure voting and automated outputs such as the auto-generation of certificates and vouchers and where necessary the platform will also notify and update Companies House on your behalf.